If you haven't had a chance to download the new LINQ Connect App, today is the day. The Titan Family Portal is now LINQ Connect and all of your information has already been transferred over for you. Simply log in using your existing username and password. All your student, payment information, recurring payments, notifications and anything else you've previously set up will remain. If you use a browser to access your accounts, no problem. Visit LINQConnect.com and log in.

JCSD#1 Technology department is accepting applications for a computer technician.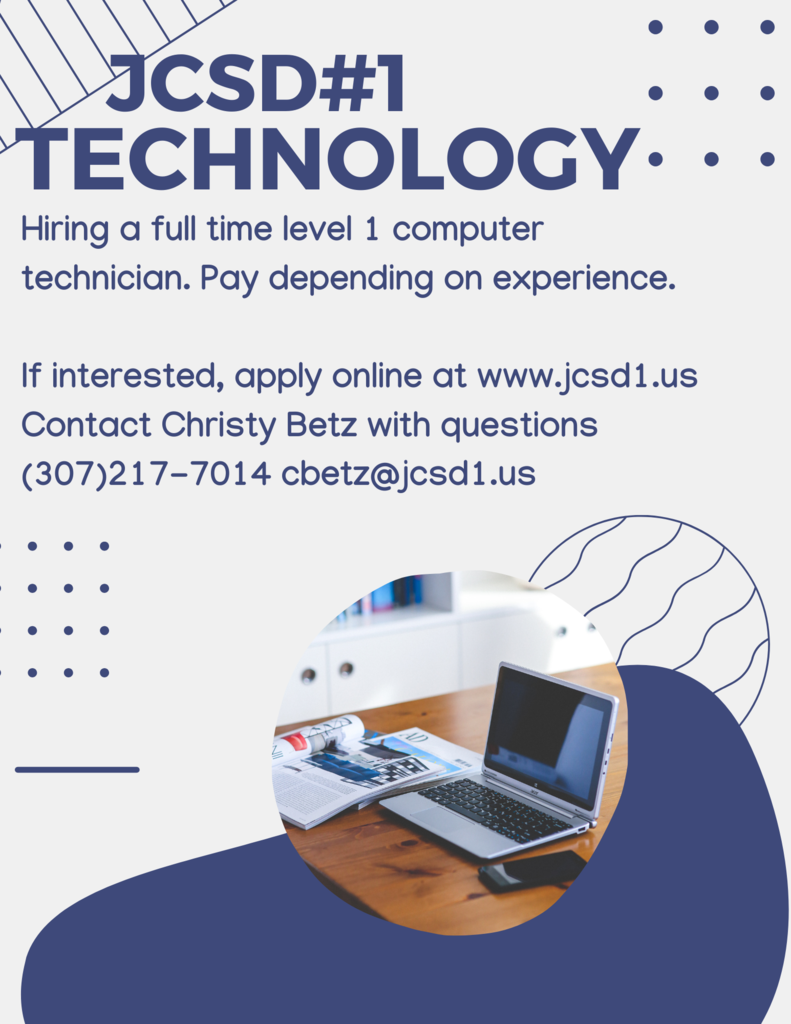 Menu Changes for May 8th & May 12th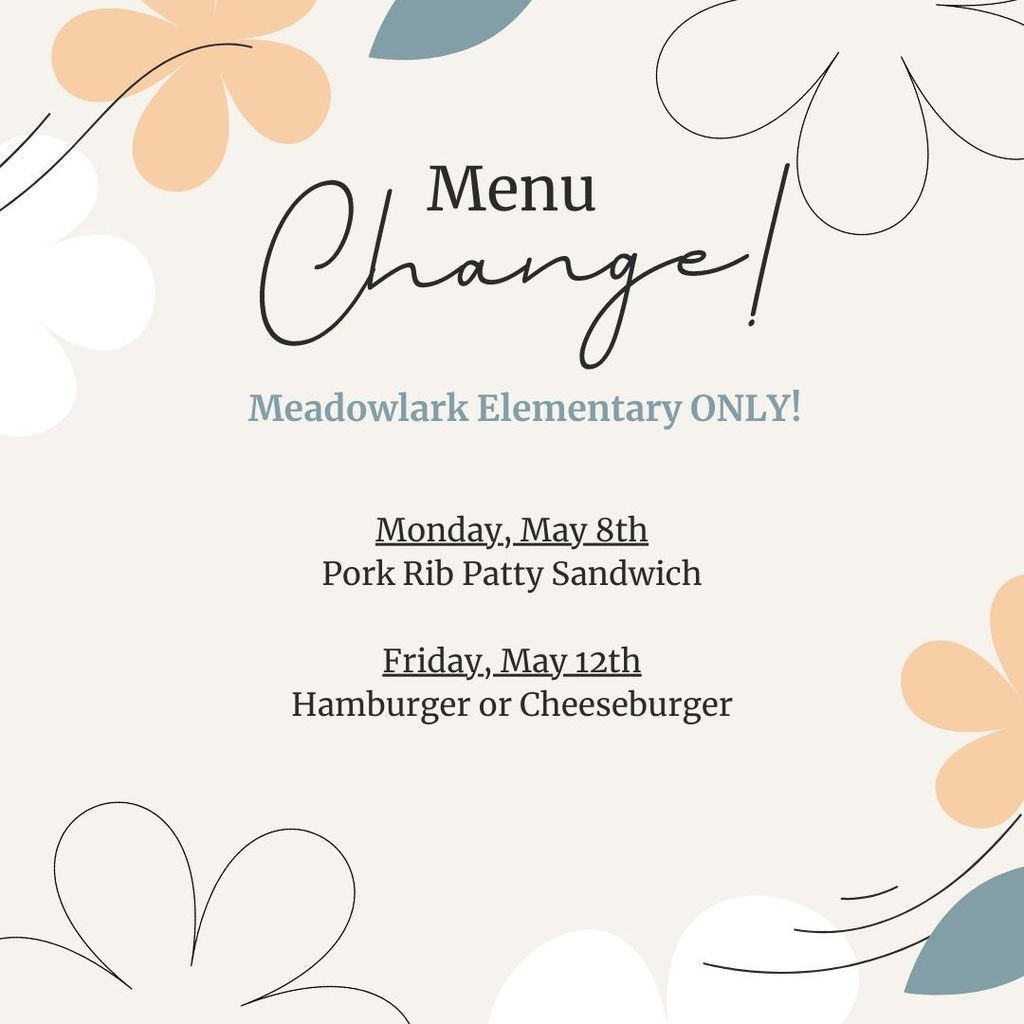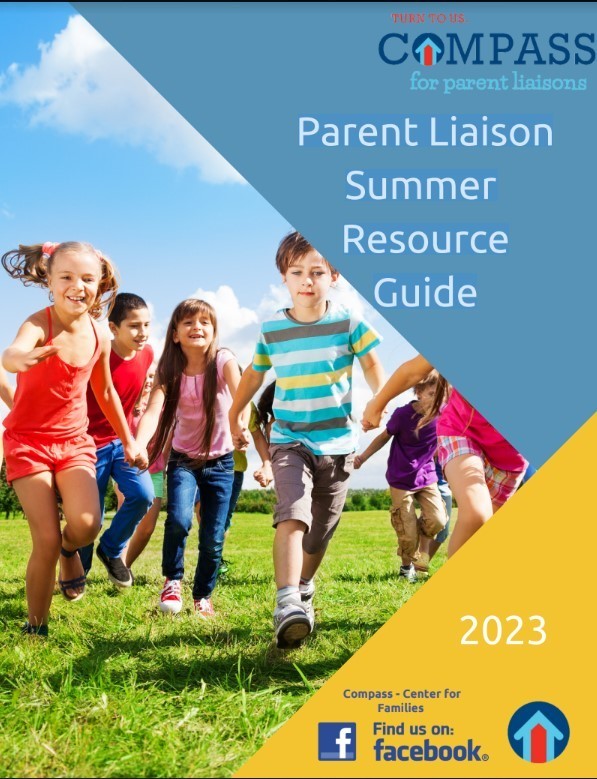 Help us celebrate School Lunch Hero Day, May 5th! Be sure to thank your lunch ladies!




1st Grade Musical

Community Meeting- Discussion on Literacy
Reminder: There is NO SCHOOL tomorrow, Friday, March 10, 2023

Menu Changes

Menu Changes for this week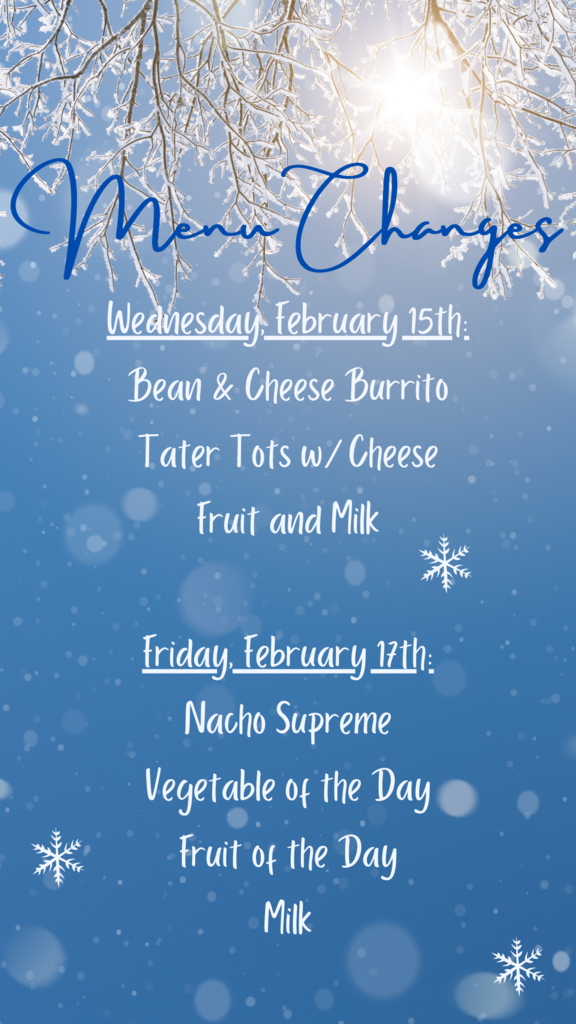 Staff Training- No school for students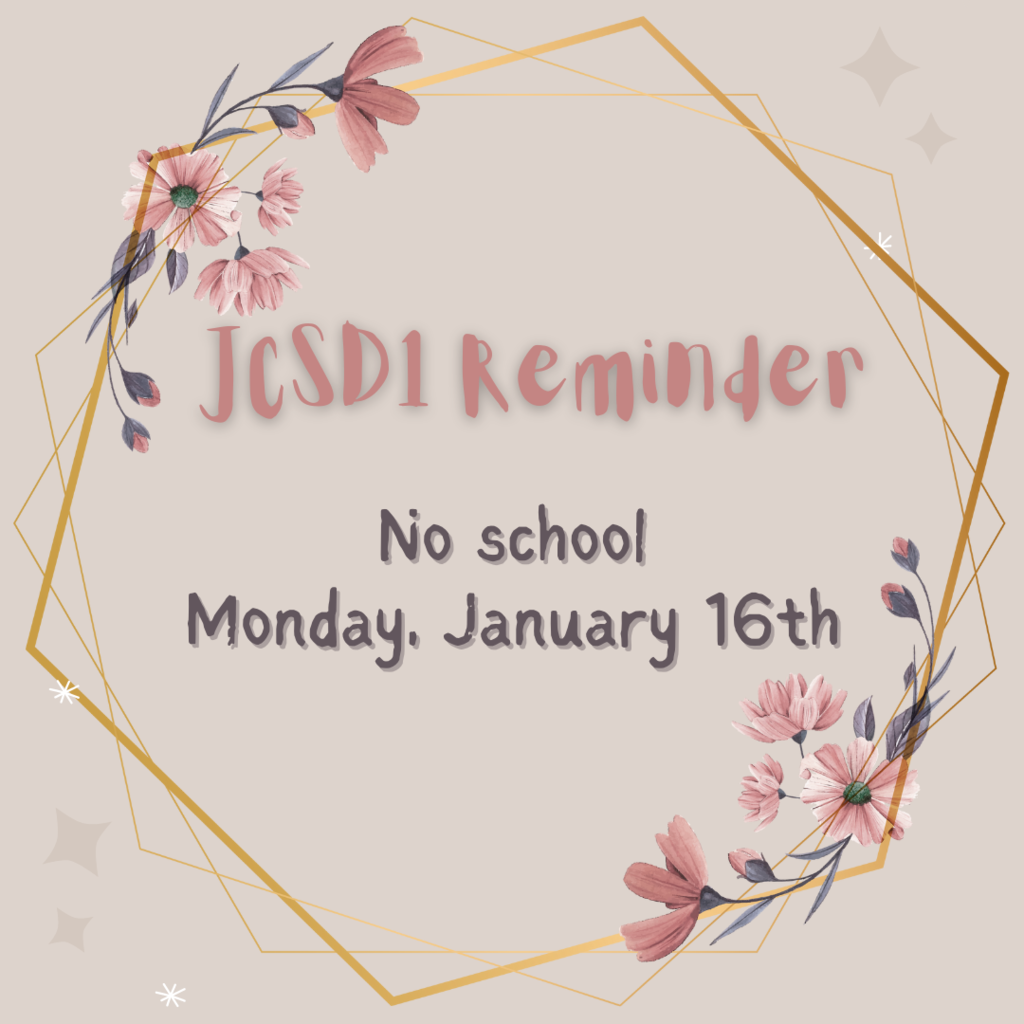 The ground beef used in our meals this month (nachos, sloppy joes & cowboy hats) has been generously donated by Goddard Ranch. Thank you Marcia and Luke! We appreciate you!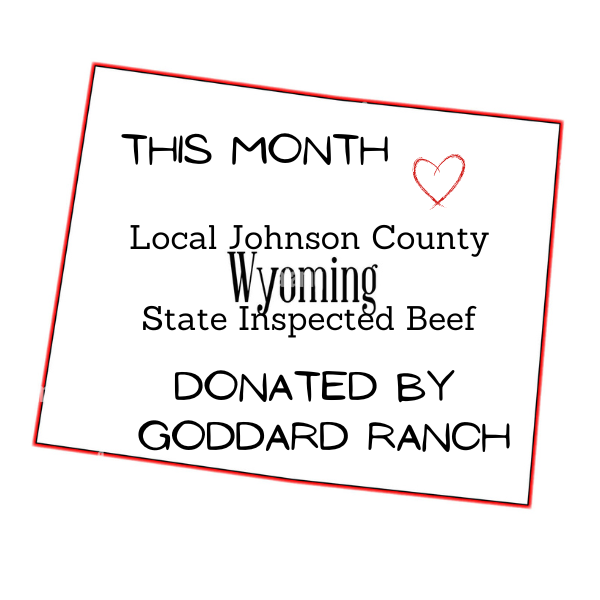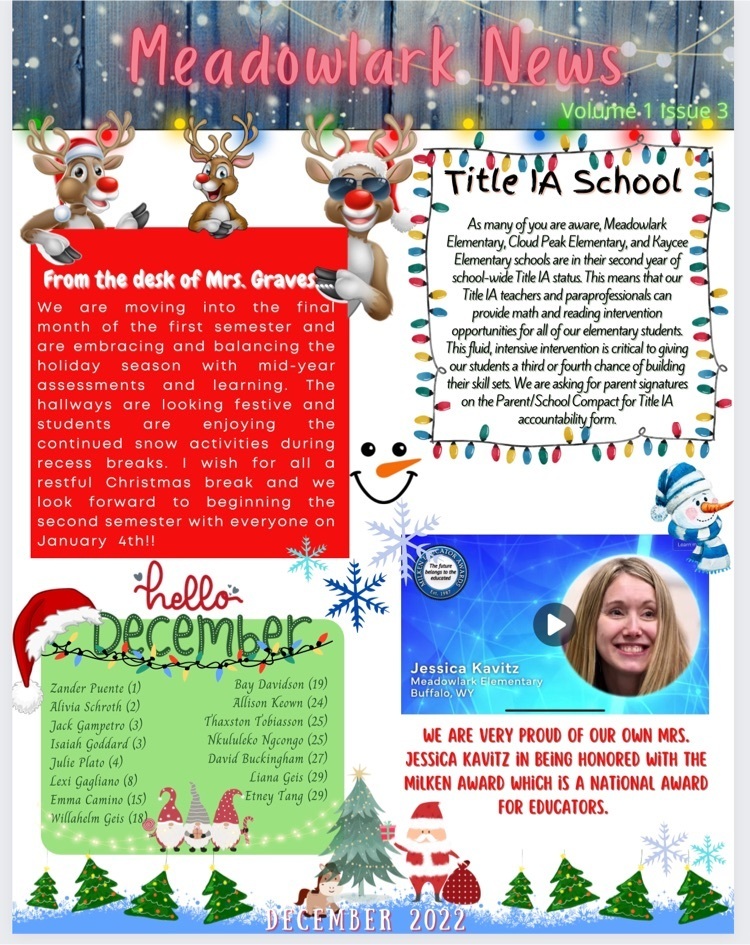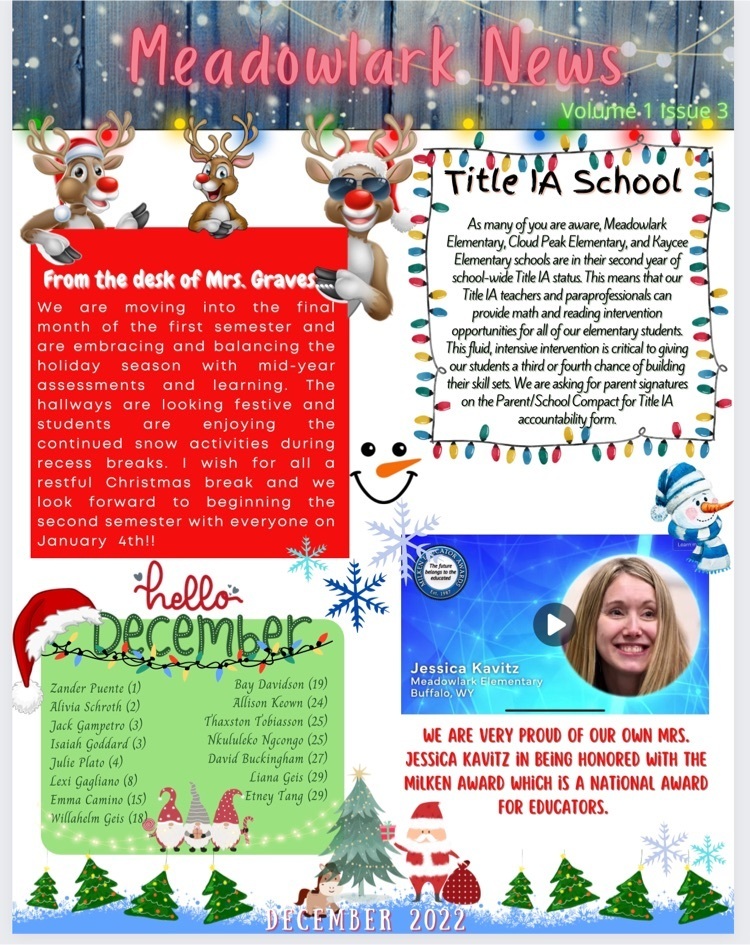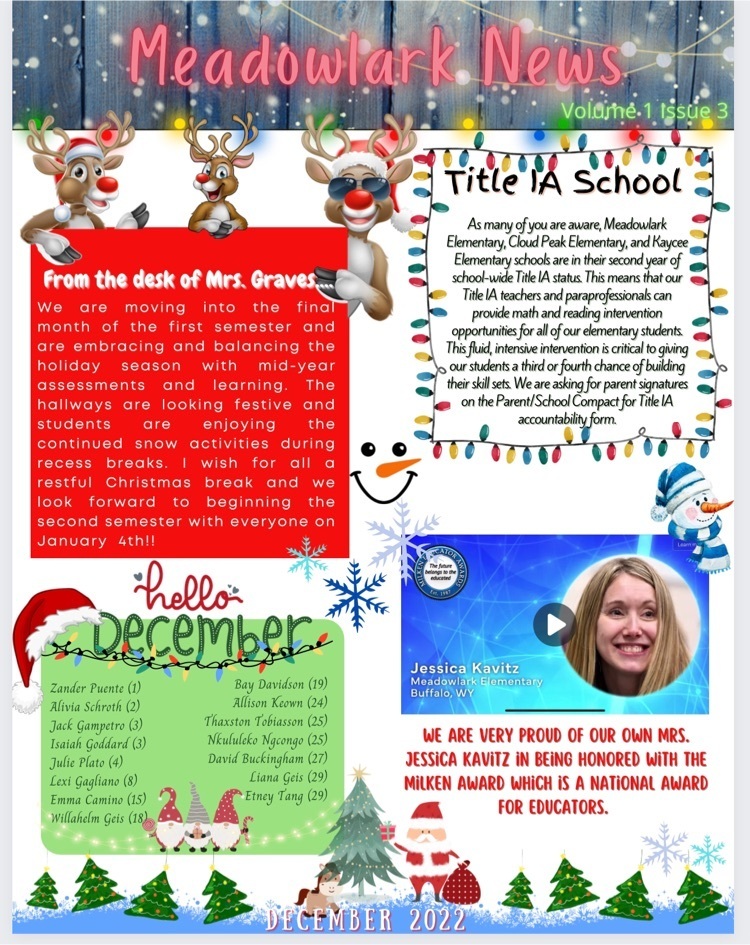 MDLK Rescheduled and Upcoming Dates: Due to the upcoming weather, the Holiday Luncheon will be postponed until Monday Dec. 19th. Please notify the MDLK office ASAP if you signed up and you are NO longer able to attend !! We apologize for any inconvenience. 2nd Red Kettle Challenge between MDLK, Cloud Peak and Clear Creek has been rescheduled to Friday December 16th from 7:45-8:30. The Kindergarten Christmas Caroling is still scheduled for Monday Dec. 19th. December 21-Jan 3rd- Winter Break. We are not currently in the office but please feel free to leave a message if you have any questions, or you can call back when school is in session. 307-684-9518 Hopping you all had a fun and safe virtual day!! Stay Warm!

MDLK Families: If the decision is made to go virtual: kindergarten/jk-packets will be sent home FIRST AND SECOND GRADE: Students will be bringing chrome-books and chargers home. Please make sure both the device and chargers are returned back to school the following back to school day. All K-2 staff teachers will be sending out instructional guidelines in the use of chrome-books and packets. Thank you! Please call if you have any questions or reach out to your classroom teacher using your normal form or communication between your child teacher! 307-684-9518