This week's activities: Tuesday, 11/29/22 FASFA Work night at 5:30 (3rd times the charm) Thursday, 12/1/22: Lady Broncs in Midwest @ 5:30 Friday, 12/2/22:Lady Broncs vs Tongue River @ 11:00 am and Big Horn @ 1:30 (Both games are just Varsity). Also the State Lego/Robotics League will be in Casper. Saturday: Lego/Robotics League will be in Casper. Lady Broncs will Travel to a JV Round Robin in Tongue River @ 12:00pm Have a great week everyone!

Good Morning ! The High School Basketball players will start practice tonight after school. Tuesday, Nov 22 the 5th thru 8th grades will be attending a play in Buffalo @ 8:00 am No school Wed, Thur. or Friday! That is all for the week, Have a great week and a very Happy Thanksgiving.
News from KC STUCO : Several students along with Mr. Sipe attended the State Student Council Convention the past weekend in Cody, WY. They were one of only 11 Student Councils in the State to receive the highest award which is the Honor Council with Meritorious Distinction. Abby Chapman was named All State STUCO, only 15 students are awarded this honor within the State. Addison Hill was awarded the Hidden Hero Award. Casey LeDoux won her election for State Regional Representative for the Central Region, beating out a 4A school competitor. Although Mr. Sipe didn't win, he was recognized as a top 10 finalist for Advisor of the year. Congratulations to you all!

Urgent message for all Seniors - Once again the FAFSA night has been cancelled due to weather. We are hoping to have it the week after Thanksgiving but I will put out a message when it has been confirmed. Sorry for any inconvenience!

Don't forget the PTO will be meeting tomorrow @ 4:00 in the Commons.

UPDATE: Picture retakes will be tomorrow, Nov 17 starting at 8:30 instead of 8:00. These will in the commons at the school.

Just a reminder of the Parent/Player meeting tonight for High School Basketball players at 5:30 in the Commons. Also tomorrows FAFSA Night at 5:30 in the 6-12 Library

Weeks Happenings at KS - School Board Mtg tonight in Buffalo @ 6:00. Thursday will be Picture retakes at 8:30 am in the Commons, That evening The JHGBB will play Midwest @ 5:30 here in Kaycee and the Seniors will have a FASFA Work night at 5:30 in the 6-12 Library. Friday, Nov 18th will be a Focus Friday. Saturday, Nov 19th the JHGBB will play in the Clearmont Classic in Clearmont. Have a great week everyone.
Good Morning. The Parent/Player meeting for HSBB &HSGB will be this Wednesday @ 5:30pm in the commons.

FASFA Work Night - Will be this Thursday, November 17th in the 6-12 Library starting at 5:30 pm.

URGENT News- The FASFA Work Night has been CANCELLED for tonight. We will be rescheduling at a different date and will let you all know. Thank you and sorry for any inconvenience.

You're invited for some holiday cheer, Kaycee School is having an Literacy Party on Dec 8th from 4:00 pm to 5:00 pm . Come hear a story and do some activities.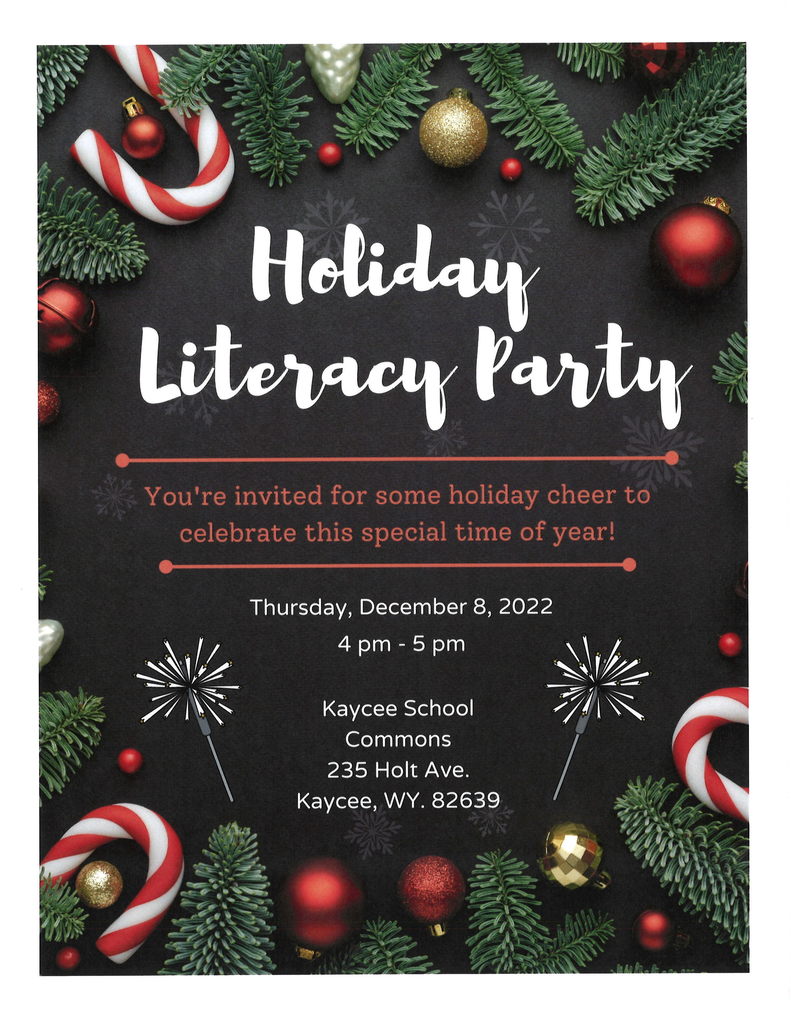 Just a heads up for next week. There will be Picture Retakes on Thursday, Nov 17th starting at 8:00 am for students that missed the first day or would like to have them retaken.

Reminder of FAFSA Work Night Thursday, Nov 10th, @ 5:30pm at the school. If you have any questions or need more information on Financial Aid for your student this is the time to get answers.


This weeks happening at KS: Tonight will be the National Honor Society Induction at 5:30 pm in the Commons. Tomorrow, Nov 8th, will be enrollment for the Junior & Seniors for Sheridan College for classes for next semester @ 9:00 am, if your student or you have any questions please contact Ms. Olsen at the school. Thursday, Nov 10th , there will be FAFSA Work Night at 5:30 pm for Seniors. Saturday, Nov 12th, the JHGBB team will travel to Clearmont with the game starting at 10:00 am Have a great week!!


Lady Bucs! The ladies took 3rd at regional tournament in Yoder this last weekend. They are headed to state tomorrow with the opening game being at 6:00 against Cokeville at the Ford Event Center in Casper. Good Job and Good Luck!!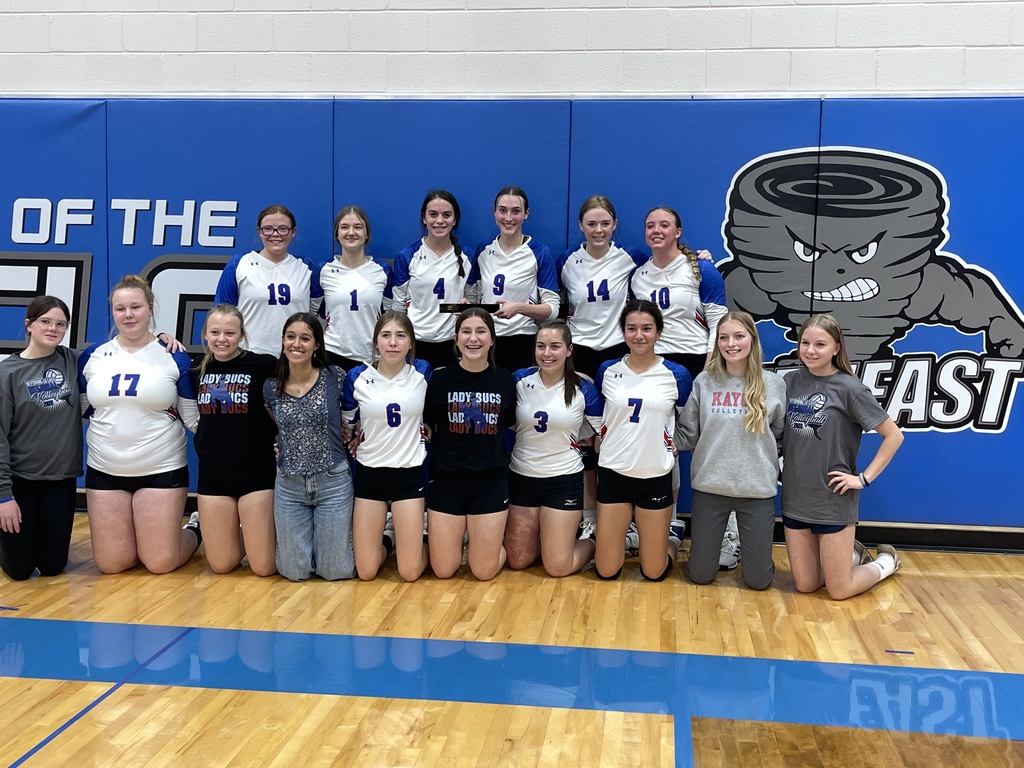 A Late Congratulations to the Bingo Winners for the Parent/Teachers Halloween Bingo game at the Conferences. The Big Winners are Shannon Taylor and Emory Forbes!! Each will receive a dozen Cupcakes. Hope to see everyone back next time.!

College Registration will be Tuesday (Nov 8th) at 9:00 am. This is for Juniors and Seniors who will like to register for Sheridan College Courses for next semester, after The Christmas Break.