JCSD #1 Food Service Substitutes Needed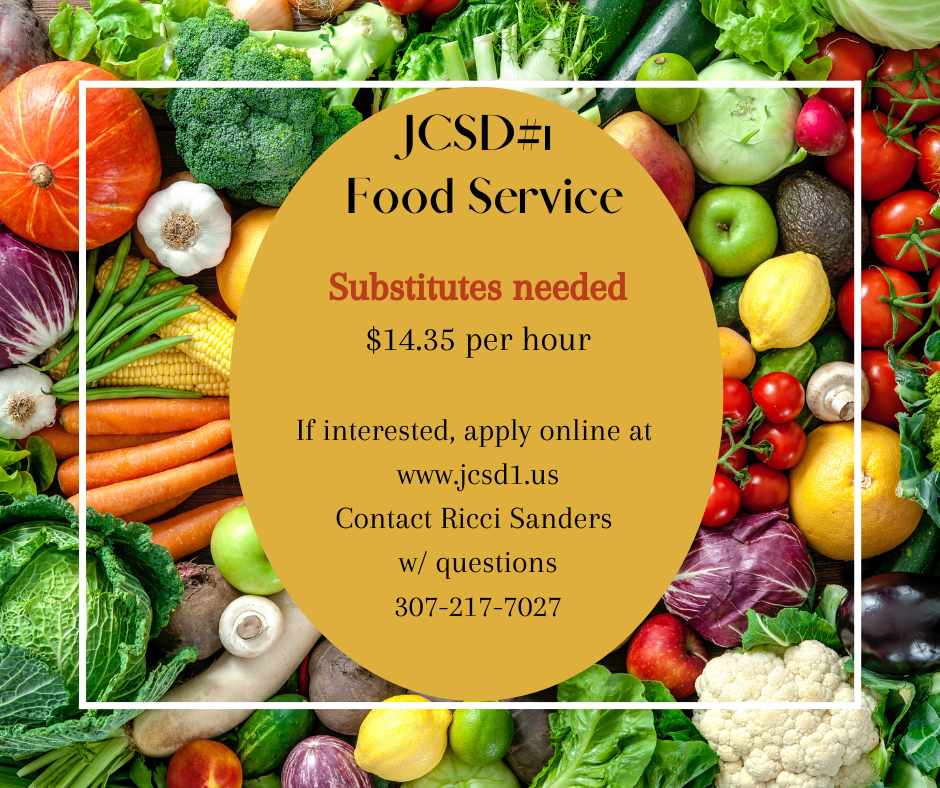 Food Service part-time position to be filled @ BHS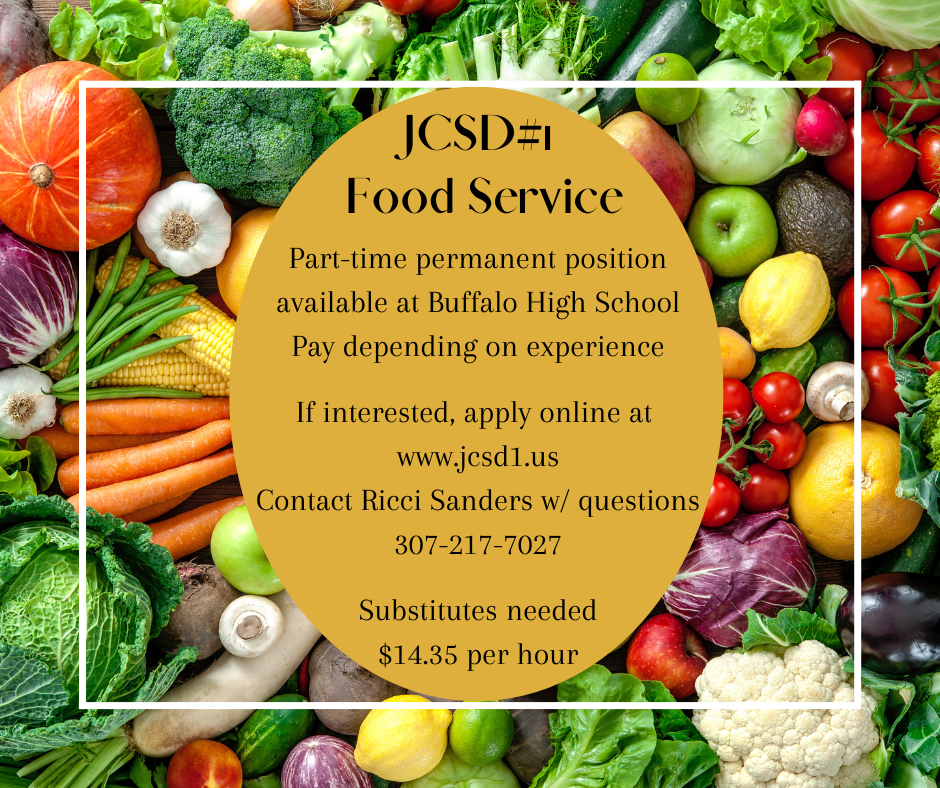 Local Healthy Beef Donations Requested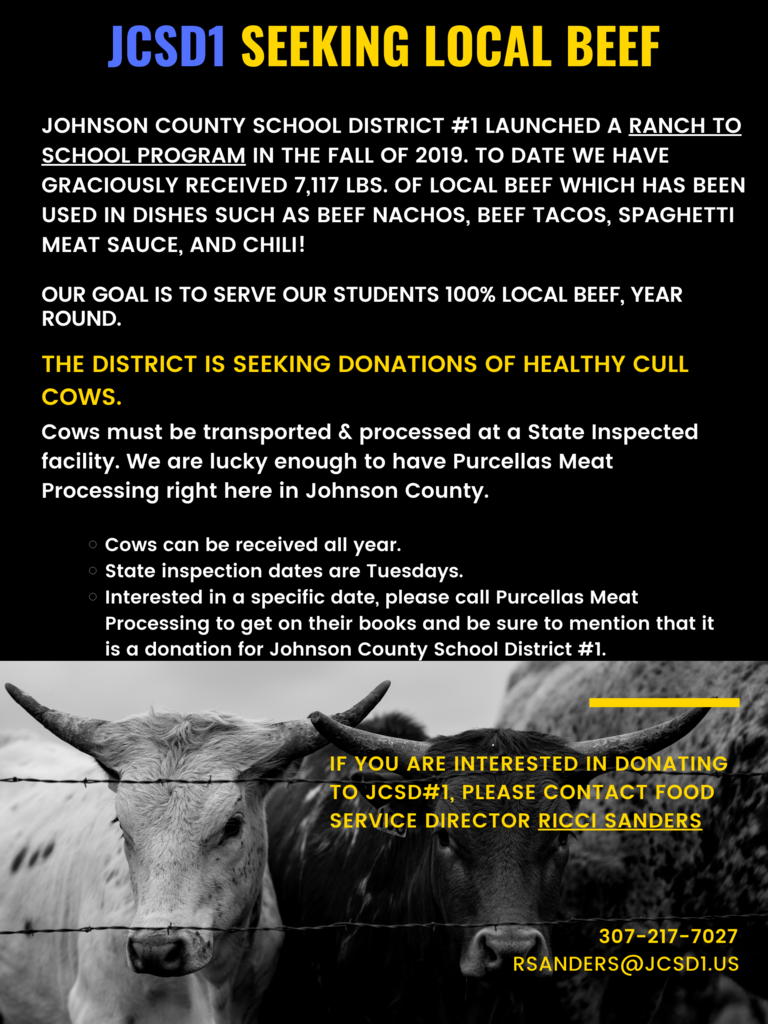 Learn about those running for the School Board this Thursday, October 6th at 5:30 at the Johnson County Public Library in Buffalo.

Today's meal was made with LOCAL beef donated to the school district by Marcia and Luke Goddard of Goddard Ranch. Thank you Goddard's!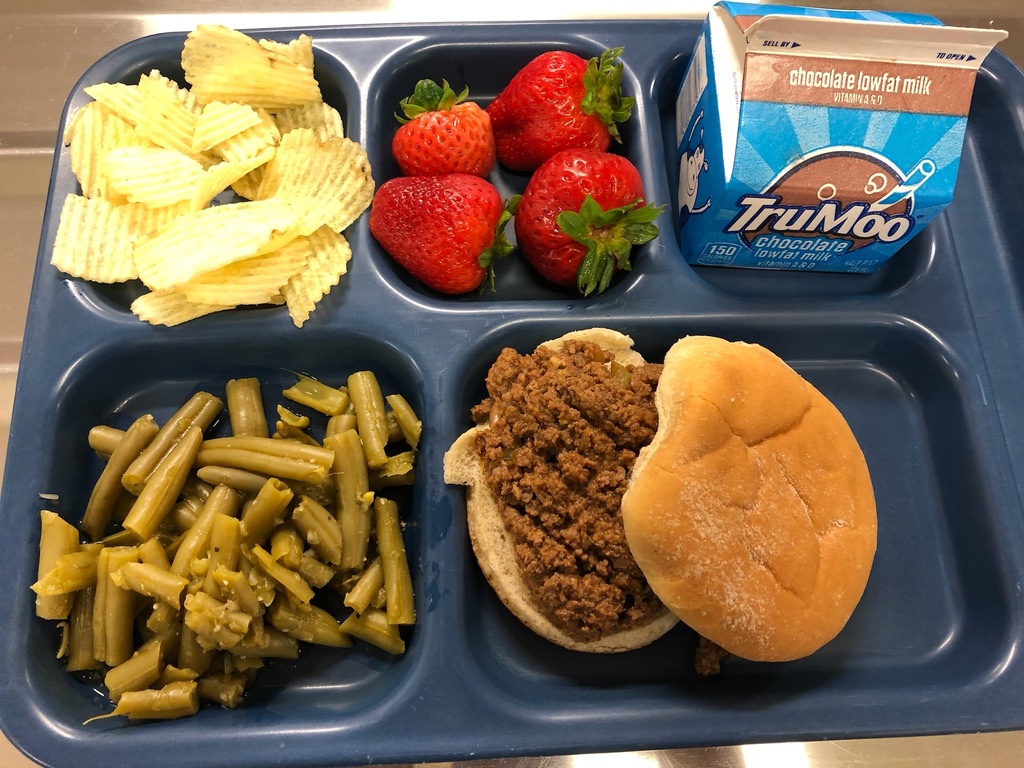 IMPORTANT INFORMATION REGARDING SCHOOL MEALS!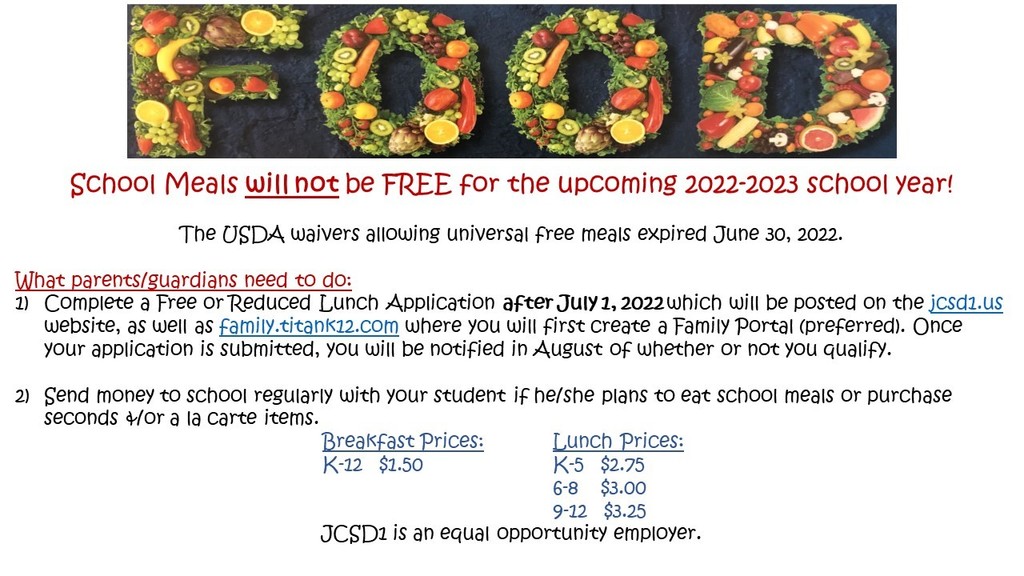 New West High School, JCSD1's alternative school, is now accepting applications for the 2022-2023 school year. New West provides Johnson County students with an alternative opportunity for high school success through high-quality, personalized, integrated and community-focused learning. For more information call 307-217-7030. Apply online at
https://forms.gle/xNKDuKrgKYmNpGPXA
. Applications are due May 31.

All Buffalo and Kaycee Students will be dismissed at 2:00 today, April 12, 2022 due to inclement weather.
All schools in JCSD#1 will have a two hour late start tomorrow (Tuesday, February 22, 2022) because of the projected winter conditions (wind chill temps) in the early morning. JCSD#1 will continue to monitor winter conditions and keep you updated.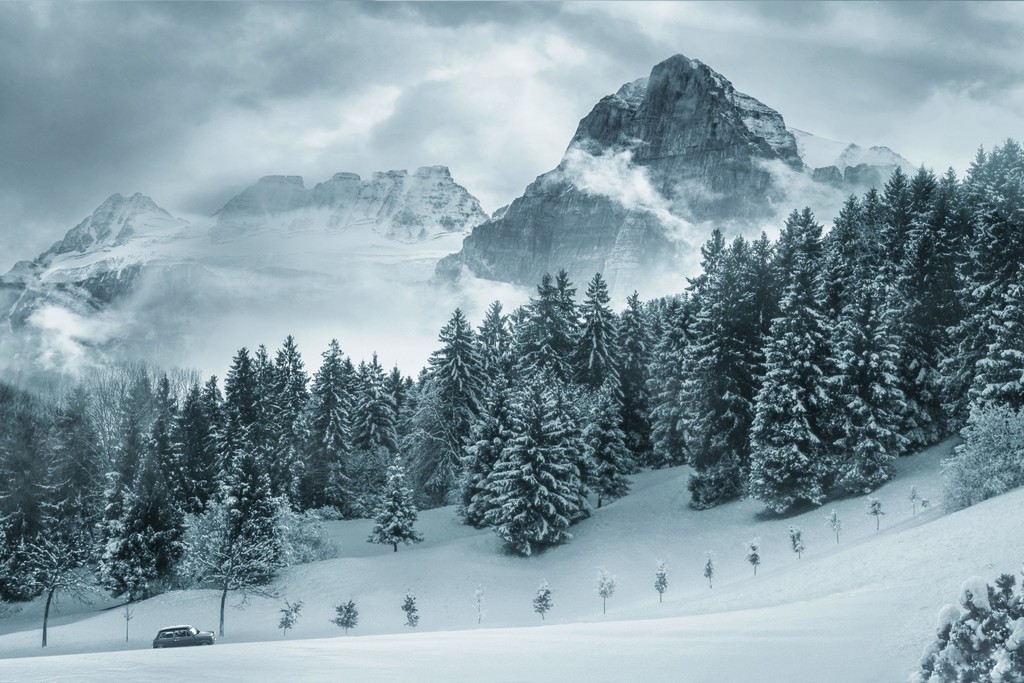 All Buffalo Schools will have a 2 hour delayed start today due to current winter road conditions (strong winds, snow, and visibility). Kaycee is on schedule for a normal start.

NOW ACCEPTING APPLICATIONS! Johnson County School District #1, is now accepting applications for Substitute Food Service Workers. For application materials, please visit
www.jcsd1.us
/ Current Job Openings, or call Ricci Sanders, Nutrition Services Director 307-620-9206.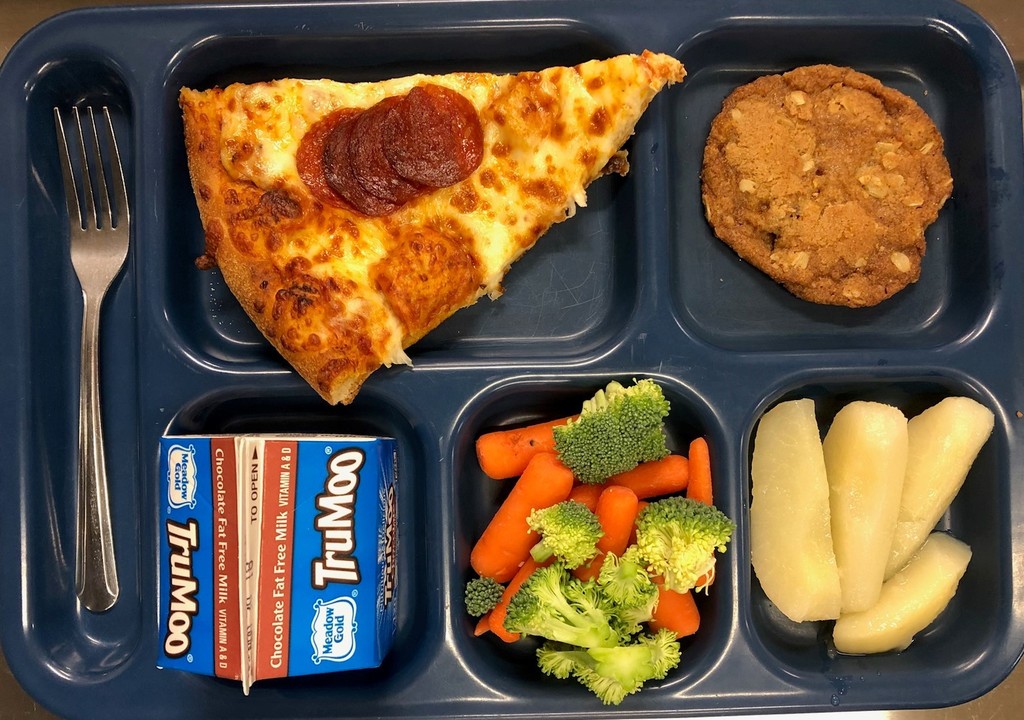 The Johnson County School Board of Trustees will hold a Special Board Meeting Thursday, January 20 at 5:30 pm at the Administration Office for action item: COVID contract tracing protocol update.

MENU CHANGE FOR BUFFALO SCHOOLS: Thursday, January 20th will be Cheese Quesadilla, Chicken Fiesta Soup, Vegetable of the Day, Fruit of the Day & Milk Thursday, January 27th will be Stromboli w/ Marinara, Cottage Cheese, Vegetable of the Day, Fruit of the Day & Milk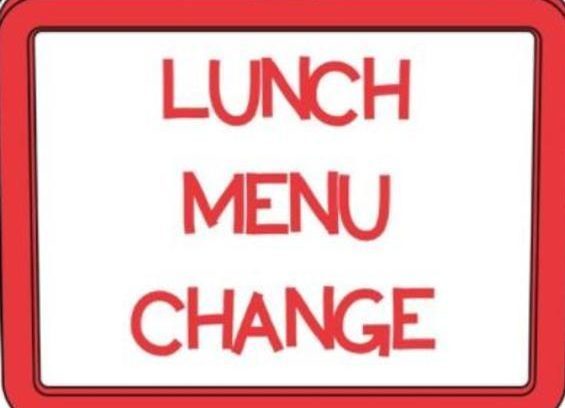 Johnson County School District in Buffalo and Kaycee are closed due to road conditions and weather today Wednesday, October 13, 2021.

Johnson County Schools in Buffalo and Kaycee are closed due to inclement weather today, Tuesday, October 12, 2021.

School Meals are FREE this school year! However, a "second" lunch will be charged $1.50 at all schools, beginning Monday, September 13th, due to the change in federal reimbursement for meals. A La Carte items are sold to students grades 6-12. Students MUST have enough money in their meal account to purchase a la carte items AND second lunches. If you have any questions, please contact Ricci Sanders at
rsanders@jcsd1.us
or 307-620-9206.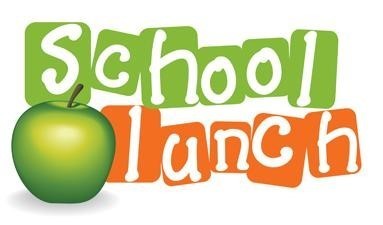 Summer Meals in June 2021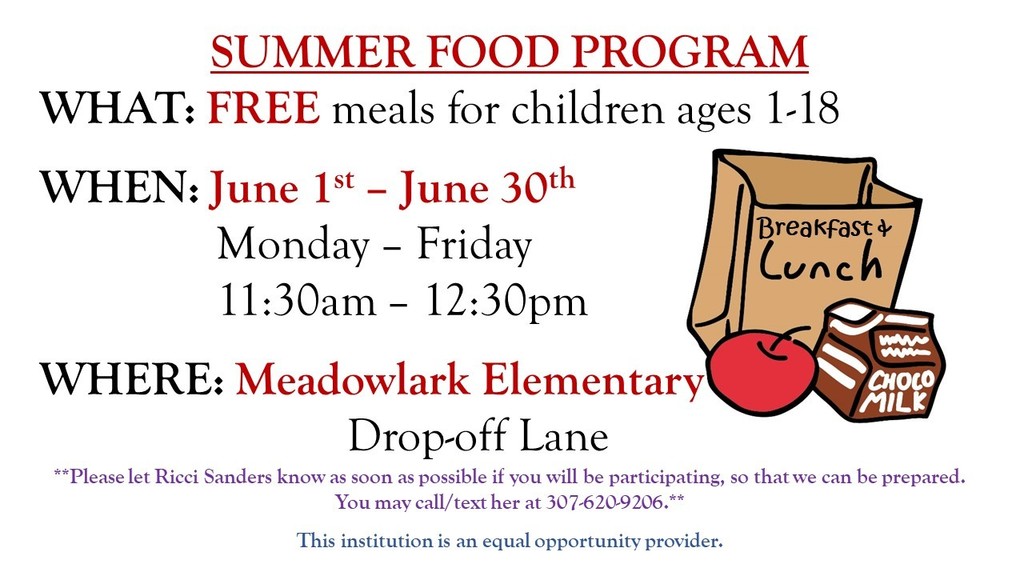 "What if I need a letter for work or school to quarantine" If you were notified by someone who tested positive for COVID-19 and need a letter to quarantine, please email
wdh.covid19@wyo.gov
with the following information: 1. Your name and contact information 2. The name of the person who tested positive that you were in close contact with 3. The county you live in

Please see the COVID-19 page for the latest information and updates.