CCMS Student Council led staff and the student body in a short program to celebrate Veterans Day on Thursday. CCMS students who are part of Troop #415 started the program off by an official raising of the flag ceremony.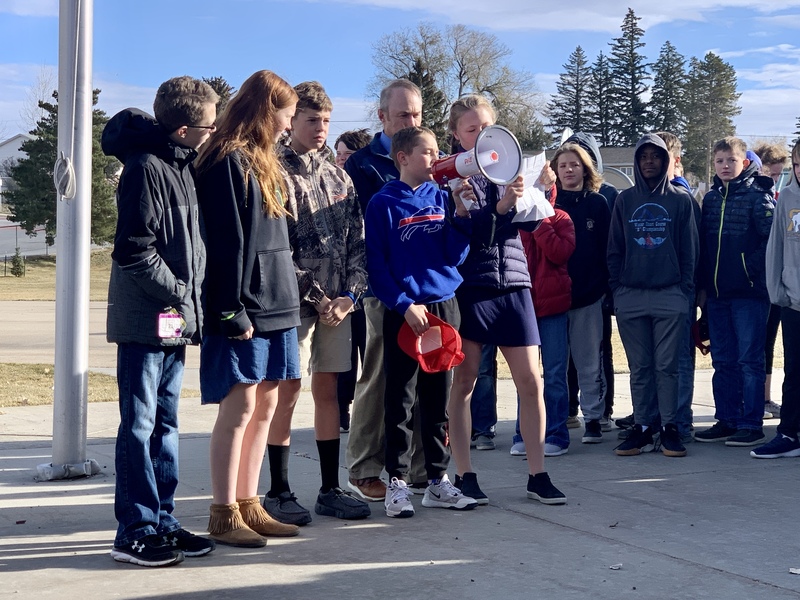 The purpose of Veterans Day is for thanking all men and women who have served honorably in the military during times of war and peace. Clear Creek Middle School choir then sang God Bless America. Student council members led the group in reciting The Pledge of Allegiance. CCMS band rounded out the ceremony by playing the Star-Spangled Banner.
Students were reminded to take a moment to thank a Veteran today and everyday for the sacrifices they have made and continue to make.