Senior Parents & Students - In order to help families plan, we are making the decision to postpone graduation to Monday at 11:00 am. Weather reports are not improving for tomorrow afternoon and we do not want to limit the number of family members allowed to attend the ceremony. Emails have been sent w/ updated field access times and entry/exit procedures for families. Thank you.
Senior Parents and Students - We are monitoring the weather for tomorrow's graduation ceremony and will keep you posted. If necessary, we are considering a postponement to Monday morning at 11:00 am, in order to accommodate families and make this a special event for our graduates. We are still hopeful that Wyoming weather will cooperate and we will have the ceremony as planned. Please watch for updates via email, the BHS website and Facebook.

Bison Total Athlete Training continues tonight at 6:30 pm. Please remember to adhere to the following guidelines: 6' spacing at all times, no sharing of water bottles, no grouping & stay home if you are feeling sick. Thank you for supporting & respecting the guidelines. Go Bison!

BHS Yearbooks Still Available! We are on the final push for the historic 2019/2020 Yearbook. Don't miss out on this keepsake! Go to
https://yearbookforever.com/
to get yours today!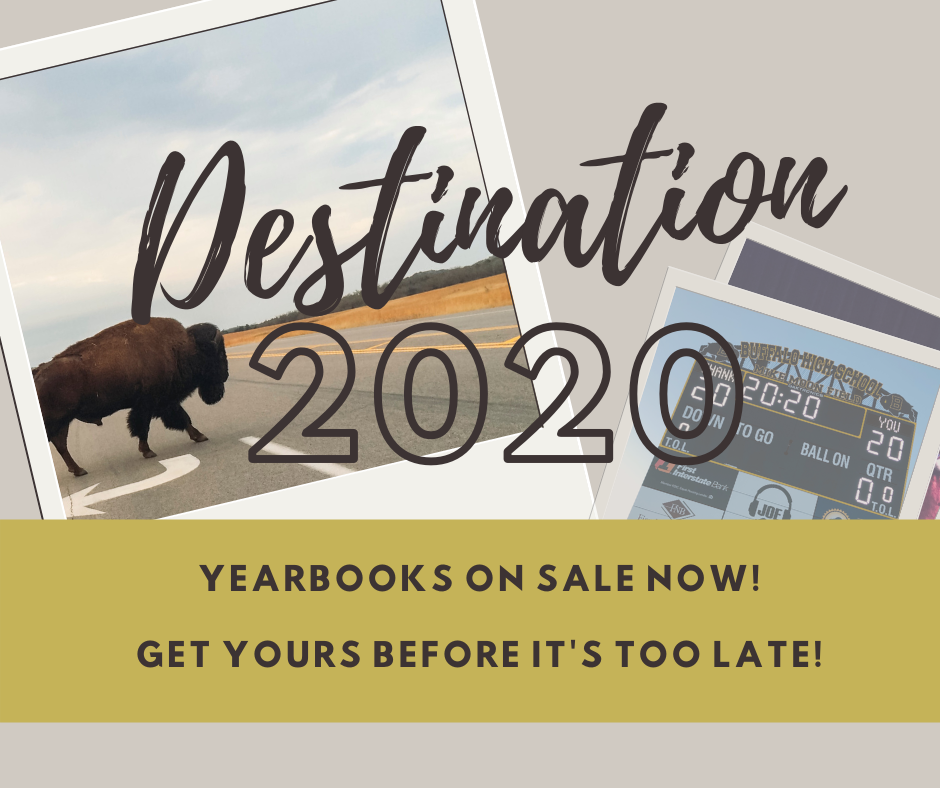 BHS Senior Chromebook Checkout Information Please follow these steps to get your Chromebook ready to check out on May 20! Create a new Google account and then go to
https://takeout.google.com/transfer
and move all your high school files.